Our team is highly specialized in treating torticollis, plagiocephaly and associated developmental delays quickly and painlessly. They are equipped to answer your questions, find solutions, and help you along this journey with your baby.
How do I know if my baby has a flat head and when would I see it? Why does this happen and what can I do to help my baby? Does my baby need a helmet to fix the problem? These are all great questions and we have the resources and knowledge to help you find answers.
Baby Begin has treated over 10,000 babies worldwide since 2008 and we are just getting started!
After working for the leading helmet provider for 8 years, Jennifer saw there was a clear gap in education for new parents regarding plagiocephaly and torticollis. They were not getting essential information about conservative treatment for these conditions and their babies were ending up with significant skull deformities. Her goal of ending plagiocephaly started then and now her mission is to eradicate flat head syndrome – worldwide. She has become an expert on treating torticollis and correcting flat heads without a helmet and trains passionate therapists all over the world to do the same.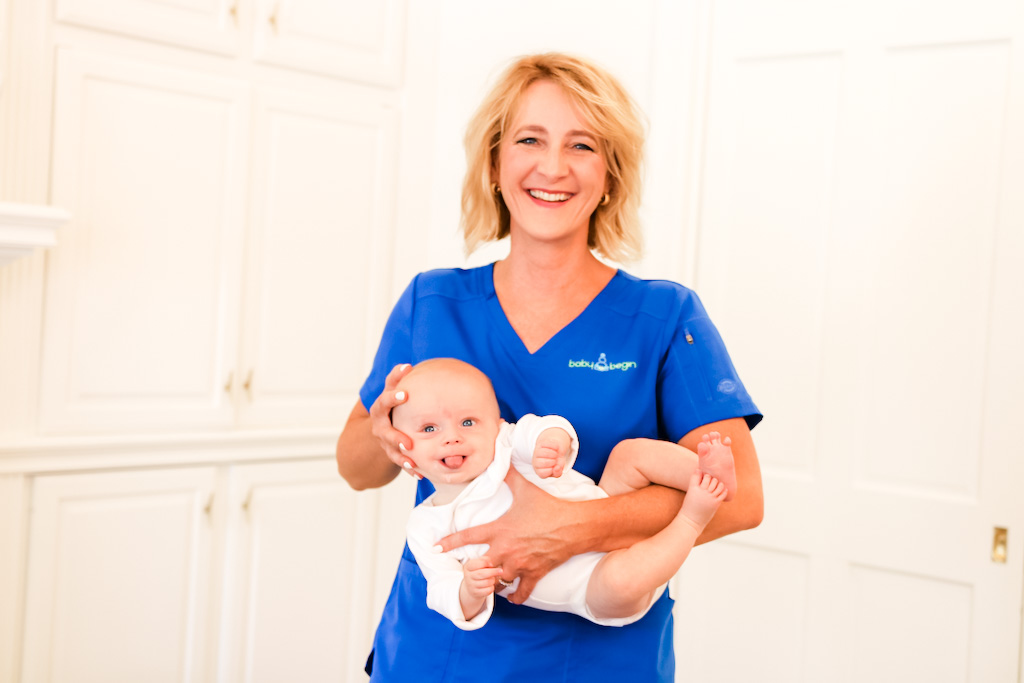 Are you having a tough go round with tummy time? You're in luck! We've created this video so you and your baby can learn to enjoy tummy time.
No more flat head! Everything you need to know about plagiocephaly (flat head syndrome) in an easy to follow self paced course.
The most comprehensive education available for Physical and Occupational Therapists on how to treat plagiocephaly without a helmet.