Relax. You're here.
We have the answers.
We are here to simplify plagiocephaly (flat head syndrome) and torticollis (tight neck), empowering you to make the best decisions for your baby.
Our therapists are highly specialized in treating torticollis and plagiocephaly quickly and painlessly. They are equipped to answer your questions, find solutions, and help you along this journey with your baby.
How do I know if my baby has a flat head?
When would I see it? How will I know? Why does this happen? What can I do?
Slide 1
Our pediatrician referred us to Baby Begin in order to avoid getting our little one a helmet. I am so thankful she did!! They did a phenomenal job working with our baby to improve his strength, flexibility, and head shape. He has a beautiful round head and is so close to crawling - thank you, Baby Begin!
Slide 2
Our therapist was amazing! I felt so comfortable with her in our home. She was like a best friend sharing tips and tricks to help. I will be forever grateful for her help. Two months of stretches and we kept our son out of a helmet!
Slide 3
My 7 week old had torticollis. Our pediatrician referred us to Baby Begin. They were able to give us simple exercises and recommendations that were able to cure his torticollis and prevent him from needing a helmet. I was very happy with the services provided by Baby Begin.
Slide 3
Our whole experience with Baby Begin was incredibly positive. We were referred by our pediatrician due to both of our twin boys' having flat spots on their heads, and after just a few visits with Jennifer, we saw marked improvement. Jennifer was always kind and affirming, and she gave us easy practical tips to help our boys grow stronger. During our visits, she was an encouraging teacher, and our boys LOVED her. The whole experience helped us to bond with our babies and avoid helmets, and we cannot thank Baby Begin enough!"
Margaret, Mom of Emmet and John
Slide 3
Our therapist was very kind, patient, and helpful during a stressful time in our life. Due to her help, our 3 month old did not need a helmet. Thanks!
Prevention of Flat Head 101
No more flat head! Everything you need to know about plagiocephaly (flat head syndrome) including what it is, different head shape descriptions, risk factors and how to keep those noggins nice and round. We've also included a month by month guide to follow until your baby is 6 months old.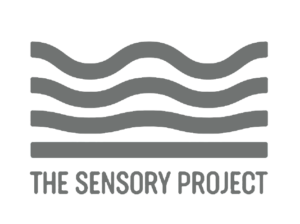 Now offering specialized training and business development services to medical professionals who want to join the fight against plagiocephaly and torticollis. It's time to build the business you've always wanted—we've got your back.
Dedicated to the prevention of torticollis and plagiocephaly